La Française strengthens its organisation in Asia with a dedicated Investor Relations Director
La Française, an international asset management group with over €66 billion in assets under management (31/12/2017) and offices located throughout Europe, Asia and in the Unites States, continues to pursue its development strategy in Asia and has strengthened its team with an Investor Relations Director- Korea, Jennifer Choi.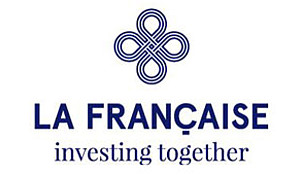 Jennifer Choi brings to La Française a wealth of experience in investment management, commercial real estate valuation and hotel appraisal. Before joining Groupe La Française, Jennifer was a Senior Manager in the overseas real estate investment team of KIM (Korea Investment Management), responsible for the sourcing and financial analysis of assets, fund raising and investor relations. Prior to KIM, Jennifer spent close to nine years in the Valuation Group of Cushman & Wakefield. For three years, she was based in their Los Angeles, CA office and specialized in hospitality valuation. Thereafter, she returned to Korea where she was appointed Head of Valuation, covering a broad range of asset classes: hotels, office, retail and industrial properties.
Jennifer holds a Bachelor's degree in Hotel Management from Pennsylvania State University.
Based in Seoul, Jennifer Choi will report directly to Investor Relations Director for Asia, Shawna Yang.
Philippe Lecomte, CEO of La Française AM International said, "2017 marked yet another milestone for La Française. The signing of the landmark transaction in Brussels on behalf of a club of Korean and French investors brought assets under management on behalf of Asian investors to over 1 billion euros. Considering we inaugurated our first office in Korea in 2016, the growth rate is exceptional. Jennifer is a valuable addition to the team and I am confident that she will be instrumental in further developing our real estate expertise."