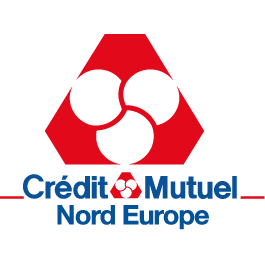 La Française Group's reference shareholder, Crédit Mutuel Nord Europe ("CMNE"), is the leading European regional bank in Northern France. Widely recognized for its cooperative values, CMNE is present in seven regional departments north of Paris, as well as in Belgium (through the Beobank network) and in Luxembourg.
At the center of our governance
André Halipré, Chair of CMNE, and Eric Charpentier, Chief Executive Officer of CMNE, are at the center of the Group's governance. They are Chair and Vice-Chair of the La Française Supervisory Board.
An entrepreunarial spirit
La Française employees and directors are also shareholders of the company and every year, with each capital opening, the number grows.