La Française Real Estate Partners International acquires an office property* in Hamburg
La Française Real Estate Partners International has acquired, on behalf of two La Française collective real estate investment vehicles, Victoria Office, an office property located at Heidenkampsweg 73-79 in Hamburg City South, a sought-after and upcoming business district.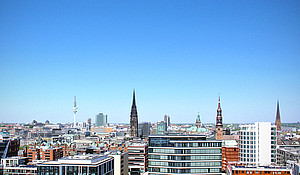 Hamburg has one of the most prospering economies and is the largest city in northern Germany. Companies operating in a variety of sectors such as aerospace, renewable energy and science have chosen Hamburg for their headquarters.
The six-story building was constructed in 1992 and offers ca. 19,400 m2 of office area and 293 parking spaces. The asset was conceived for multi-tenant use and is currently multi-let. The four anchor tenants are: a German railway company, a logistics services provider, an international trade journal publisher and an online investment solutions provider.
Jens Goettler, Managing Director for Germany, La Française Real Estate Partners International, said: "City South is an innovative and constantly evolving real estate location, blending residential and office properties, in order to promote a pleasant work-life environment. The limited real estate development activity and local market demand should continue to support rent levels."
La Française Real Estate Partners International was advised by Clifford Chance LLP and TA Europe GmbH.
*This is an example of an investment held within the portfolio. It is not indicative of future investments and does not fully reflect the composition of the funds.