La Française and amLeague enter into a strategic partnership and launch a new offer replicating the amLeague_Euro 45 index
amLeague has entrusted La Française – a historic member and founder of its platform – with the fund management and distribution of the investment strategy aiming to outperform the Euro Stoxx 50 index by replicating its amLeague_Euro 45 index. In so doing, initially institutional investors will be able to invest in active asset management grouping together amLeague's best managers.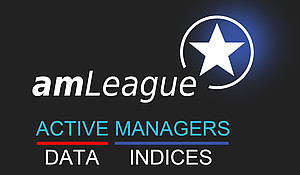 Antoine Briant, CEO and founder of amLeague, explains: "The infrastructure of the amLeague platform has proven its worth, and the same goes for the amLeague_Euro 45 index. By entrusting our partner, La Française, with the strategy's management and its distribution to institutional investors – a segment where La Française is particularly active – we are meeting a dual goal of quality and expertise in management and distribution."
With this new strategy, which will be managed by the experienced team of Laurent Jacquier Laforge, CIO Equities, La Française is diversifying its European equities offer. "Customers are seeking innovative investment solutions, and we are convinced of the value of transforming amLeague's research into buyable products," added Patrick Rivière, Managing Director of La Française. "Our common objective will be to generate alpha by replicating the amLeague_Euro 45 index and to provide an effective and differentiating investment solution to institutional investors."
As such, the goal is to replicate the proprietary strategy of the amLeague_Euro_45 index, comprising 45 securities that represent the equity universe of the Eurozone. Past performances do not prejudge future performances, but the strong results of the amLeague_Euro 45 index must be acknowledged: since its creation on 5 October 2010, it has seen growth of +71.36%, versus +44.63% for the Euro Stoxx 50 NR index.