Hidden message in GDP
This document is directed at investment professionals and qualified investors (as defined by MiFID/FCA regulations).
Often in economics breaking down a whole into its components tells a unique story. While overall U.S. GDP appears to be at or above potential, some of its components suggest continued growth.
Low Cyclical Spending May Indicate Room for Expansion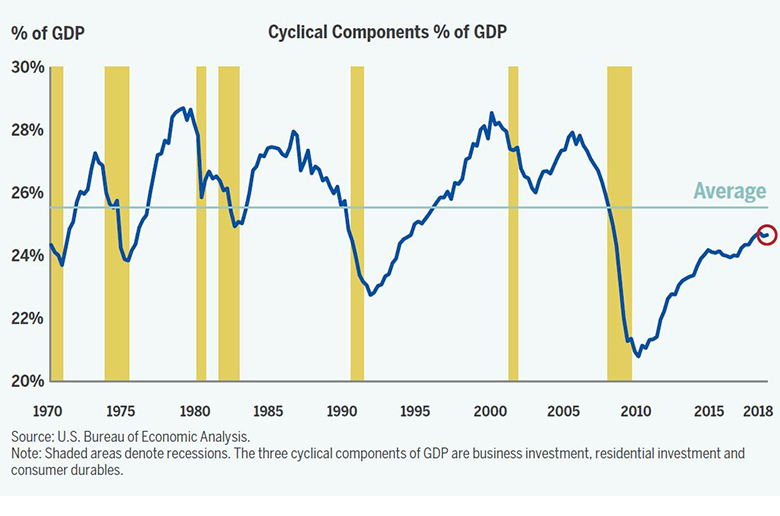 When businesses and consumers are confident, they tend to make discretionary, long-term investments in things like new plants and equipment on the corporate side or new houses and remodeling projects on the consumer side.
These investments or cyclical components of U.S. GDP (business investment, residential investment and consumer durables) are still quite depressed even after nearly a decade of expansion. Their relatively low levels indicate potentially more investment to come.
These investments, which have historically climbed much higher prior to economic peaks, may drive economic growth going forward and corporate earnings as well. These components tell a more bullish story than the representation of U.S. GDP as a whole.
Download Alger On The Money