Alger on the Money - Is this trend your friend ?
This earnings season, Wall Street analysts expect S&P 500 EPS growth up 12% year-over-year in 1Q17, marking the longest period of earnings acceleration in over five years as well as the highest growth rate. The trend remains positive for several reasons.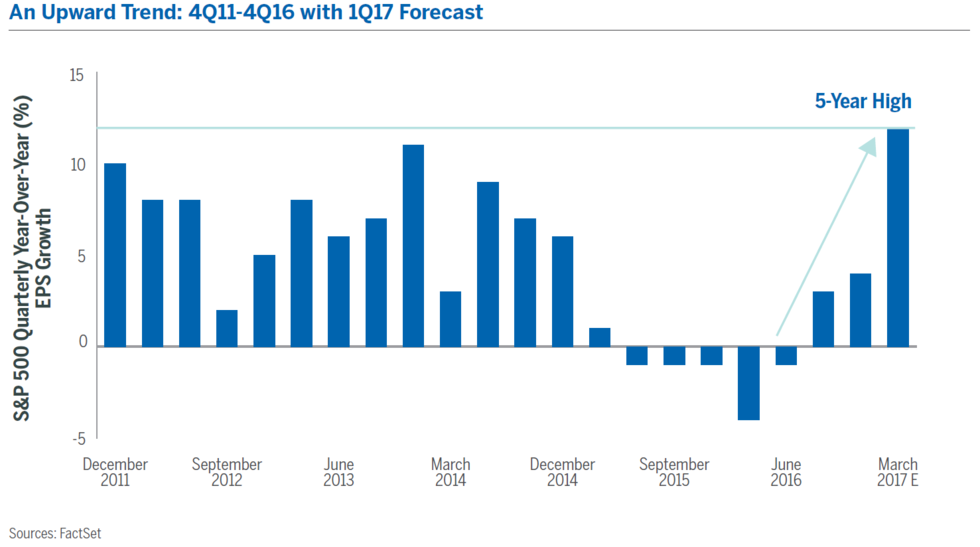 The consensus forecast for this quarter's earnings per share (EPS) growth is the highest in five years and the longest period of consecutive improvement.
This optimism is fueled by the large percentage of recent earnings reports that have exceeded estimates, 77%, compared to the 5-year average of 68%.
Continued strength after this quarter is expected based on positive-trending macroeconomic data such as the Leading Economic Index, which registered a record high for March (see p.13 in Capital Markets–Earnings Resurgence). Further, tax reform could be a catalyst for future earnings growth.
> Download Alger On the Money, A view on the U.S. Market