Alger on the Money - Champions of Change
Innovation is happening at an exponential pace and is changing industries faster than ever before. This has profound implications for where investors are likely to find potential opportunities.
The Rate of Innovation Adoption Is Accelerating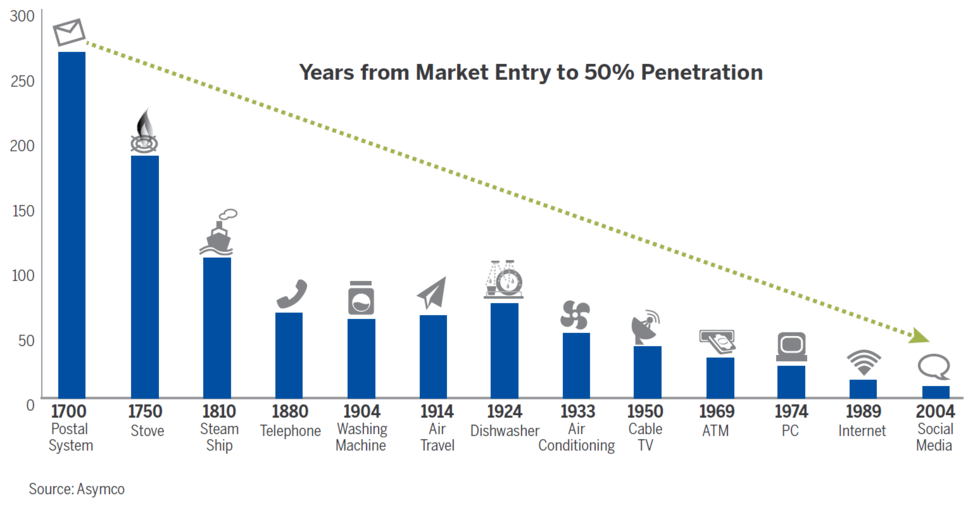 Newer innovations are diffusing through society with unprecedented swiftness. Older innovations such as the washing machine and dishwasher took many decades to reach 50% penetration of U.S. households. By contrast newer innovations such as the internet and social media have taken 14 and 9 years, respectively (see chart above).
As a result, stocks that appear cheap may simply be victims of change while growth stocks may be the champions of change, benefiting from the acceleration of innovation, faster adoption, and profitability. Investors should consider prioritizing companies with strong growth potential.
> Download Alger on the Money, A view on the U.S. Market