With nearly €2 billion* in fundraising, La Française Global REIM continues its strong growth in 2016
La Française Global REIM relied on its international platform to raise nearly €2 billion in 2016, thereby increasing its total real estate assets to more than €14.5 billion. International investors, a third of them from Asia, account for close to 19% of total assets under management. Within six years, La Française Global REIM assets under management have been multiplied by two and half.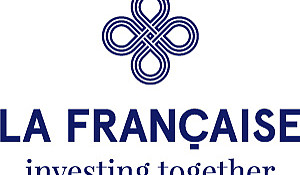 1/ 2016 Fundraising
In the current environment of low interest rates and geopolitical uncertainty, in particular in the wake of BREXIT, and more recently the US presidential elections, real estate offers a diversification solution for investors seeking higher potential returns.
In accordance with its development strategy in France and abroad, La Française Global REIM's real estate expertise has been recognised by institutional investors, as reflected in the over €1.2 billion in funds raised.
In 2016, Asian customers stood out and accounted for nearly 25% of funds raised. Indeed, La Française Global REIM is able to provide diversified investment solutions by geographic area, strategy (Core/Core +, value added, opportunistic) and theme (offices, retail, managed property) to investors seeking to enter the main European markets through various vehicles (open-ended funds, dedicated funds, mandates and club deals):
This year was marked by the penetration of Asian markets and the acquisition of new blue-chip customers. Via its subsidiaries La Française Real Estate Partners and La Française Real Estate Partners International, La Française Global REIM currently manages nearly €1 billion in European property assets (United Kingdom, Germany and France) for Asian investors. Recent property acquisitions – So Ouest Tower in Levallois-Perret (92), and 115 rue Montmartre in Paris (2nd arrondissement) – perfectly illustrate our ability to source high-quality assets and to support the leading international investors with their search for assets in the European market.


The creation of local funds (tailored to local demand) or European thematic funds for which the sourcing and asset management are entrusted to La Française Real Estate Partners International teams based in Frankfurt, are solutions meeting the requirements of international investors.
In a market comprising retail investors with a strong appetite for this asset class, La Française REM continues its growth among this target, and has recorded an increase of more than 30% to achieve fundraising of nearly €800 million:
More than €650 million for its range of collective real estate investment vehicles, which has been substantially renewed, in particular with vehicles with an original positioning that invest in the major European markets for their investment potential and attractive tax framework.


With €130 million raised from unit-linked sales, the phenomenon that started in 2015 has continued in 2016.


€10 million for vineyard diversification products, a record year with three products marketed.
> To read the full press release, please click here.
*as at 30/11/2016