With +3.8% for the crude, increase in oil prices is speeding up
This week saw very light volumes on financial markets.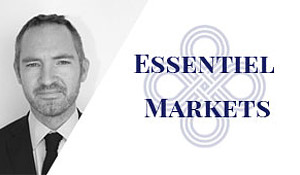 Equity indices were in the red, Eurostoxx -2.9% and core bond yields are slightly higher.
In terms of macroeconomic data, we had US and Euro Zone inflation figures which were both slightly below expectations (respectively +0.8 and +0.2% YoY).
Australia published its employment report: modest drop in the unemployment rate but when we look underneath things are not so rosy: full time jobs are destroyed while part time jobs are created. On top of that, wage growth is nowhere to be found.
Markets are waiting for the Jackson Hole meeting next week. We will listen very carefully to Janet Yellen: markets price a 50% probability of a rate hike this year. We still think this is too low in a context of decent US macroeconomic data and diminishing external risks.