What to expect from the upcoming FED meeting
We expect the Fed to increase the federal funds rate by 25bp (as expected by the markets).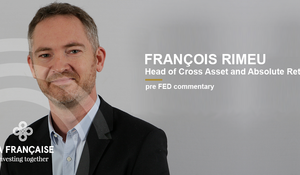 We also expect the median "dot" to remain largely unchanged with two more hikes this year (including this one), three in 2019 and one in 2020. We will also have the new 2021 forecasts which should be similar to 2020 forecasts. The long-term dot will change as a new voter, Mr. Clarida, will express his opinion for the first time; we think it will be revised downwards but without a significant impact on markets.
We believe the most notable change to the statement will be to modify the reference to policy being "accommodative"; on this particular topic, Mr. Powell could describe the current situation as "somewhat" accommodative or something similar, with the aim to drop the reference later this year.
Economic forecasts will be updated but again, without significant changes as growth and inflation are on a trend similar to that witnessed in August.
All in all, neutral FOMC expected.