What is your outlook on gold for 2021?
Gold has enjoyed an impressive year in 2020 (+25% in dollar terms) thanks to the dramatic monetary and fiscal easing that occurred globally. While we do not anticipate such an impressive performance to be repeated in 2021, we are constructive on the outlook for gold.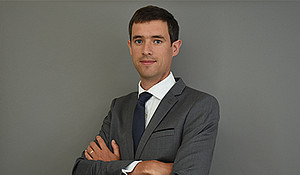 The first driver is the dollar, which should continue to weaken. This currency is overvalued when we look at its long-term real effective exchange rate. What's more, the new administration will probably be less aggressive regarding tariffs. The upside on the dollar is therefore curtailed.

Another positive feature for gold is that many investors, especially on the retail side, worry about an inflation surge. Historically, they tend to buy gold to hedge against it so we could expect additional flows in gold this year.
Last, monetary policy should remain very accommodative in the US. We do not anticipate a Fed tapering in 2021: the Fed already said it would not react to the inflation surge we will see in the coming months, as it should be temporary.

Monetary base should therefore continue to rise rapidly, which should help gold to perform well in dollar terms.
Disclaimer
This commentary is intended for non-professional investors within the meaning of MiFID II. It is provided for informational and educational purposes only and is not intended to serve as a forecast, research product or investment advice and should not be construed as such. It may not constitute investment advice or an offer, invitation or recommendation to invest in particular investments or to adopt any investment strategy. Past performance is not indicative of future performance. The opinions expressed by La Française Group are based on current market conditions and are subject to change without notice. These opinions may differ from those of other investment professionals. Published by La Française AM Finance Services, head office located at 128 boulevard Raspail, 75006 Paris, France, a company regulated by the Autorité de Contrôle Prudentiel as an investment services provider, no. 18673 X, a subsidiary of La Française. La Française Asset Management was approved by the AMF under no. GP97076 on 1 July 1997.