We need hope !
On 24 October, the third One Planet Summit was held at the French Ministry of the Economy and Finance (Bercy) in Paris. The theme of this year's event, which was set up to mobilise funding for projects fighting climate change, was "blended finance". Blended finance refers to the use of public investment in projects to attract private capital by reducing risk.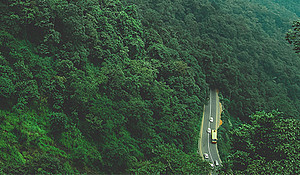 "We need hope!" This was the message in the introduction given by Brune Poirson, France's Secretary of State to the Minister for the Ecological and Inclusive Transition. Following a trend that has been taking shape in recent months, attention has shifted to the oceans, agriculture and biodiversity. We are no longer only talking about energy and the climate, since, as Jennifer Morris, President of Conservation International underlined: "the best way of reducing our carbon emissions is nature itself. It represents 30% of the solution, but only receives 2% of the investment". In the conclusion to the summit, Brune Poirson set out a very clear map for all the finance professionals and politicians present: "We need to get some nature-related projects up and running by next year".

Meanwhile, in Chile, Ecuador and Lebanon, anger is mounting. The issue of purchasing power is also the cause of protests in Iraq, Venezuela and Spain, where demonstrators - along with the gilets jaunes in France - are calling for profound change in our societies. The ecological, financial, political and societal transition must be a fair transition that everyone can support, whatever their place in society. We mustn't lose sight of the fact that we live on a planet where, in 2018, the 26 richest billionaires owned as much as the 4 billion poorest people*.

However, there was some good news from the UN Climate Action Summit that took place in New York on 23 September:
- Moscow announced it had signed a decree for Russia to ratify the Paris Climate Agreement
- Following announcements from Austria, Chile, Italy, Japan and East Timor, 66 countries have now joined the Carbon Neutrality Coalition
- A coalition aimed at protecting biodiversity was presented by 19 companies, including
a number of agri-food giants
- Amazon has undertaken to target carbon neutrality by 2040

For its part, La Française has continued to engage with its partners over the months. Nature was also a key theme of the conference held by the OID (Green Building Observatory) at the La Française offices, which was introduced by Gérard Degli Esposti. This event featured a talk by the philosopher Catherine Larrère exploring the links between humanity and nature (a brief summary is shown on page 2 of this newsletter).

Still on the subject of nature, the La Française online distribution platform Moniwan is responding to the concerns of some and raising the awareness of others by planting trees for each SCPI subscription. Planting trees is a good way to decarbonise, because little by little, small trees become big forests with long-term decarbonisation potential. It's also a fantastic way to foster biodiversity and support local economies, and these are all steps in the right direction. So let's carry on reducing our carbon footprint where we can and plant trees to offset what we can't reduce!