Upward revision of GDP, with domestic demand as main contributor
The main focus last week were the ECB June meeting and the United Kingdom election.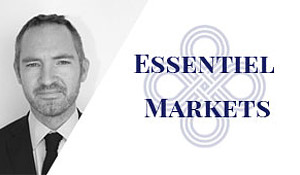 As expected, ECB kept interest rates unchanged. The overall tone of the meeting remains dovish. The ECB did not exceed consensus expectations on changes to the forward guidance and made only a marginal change by removing the easing bias on policy rates.
Regarding economic forecast, the ECB slightly upgraded the growth outlook and sees risks to growth as "broadly balanced" now, but downgraded its inflation forecasts (mainly due to lower energy prices) for 2017 by -0.2pp to +1.5%, for 2018 by -0.3pp to +1.3%, and for 2019 by -0.1pp to +1.6%. This downward revision was higher than expected.
ECB kept a cautious stance. The president Draghi emphasized that the Governing Council will need to be patient and confident as inflation stays subdued. At this stage, Draghi said that the ECB didn't discuss about the timing for the removal of the stimulus.
The early General Election in United Kingdom has sprung a major surprise as Theresa May's Conservative party is losing its outright majority in parliament. The Conservative Party has won 315 seats while the opposition Labour Party, led by Jeremy Corbyn, has 261 seats. After results, the pound drops more than 2% but other markets remain quiet with no contagion risk.
As no party has secured an outright majority, United Kingdom is facing a hung parliament. This means multiple parties have to hammer out a coalition government, which could delay Brexit negotiations with the European Union.
We think that political uncertainty will remain over medium term. We don't have strong convictions on United Kingdom. We keep a small bias long GBP as we still expect some appreciation, and a short view on Gilt with limited risk budgets.
On the macro side, the main economic data released this week were ISM Nonmanufacturing Index in Unites States and the final first quarter GDP growth in Eurozone.
The ISM Nonmanufacturing Index for May came in slightly below expectations at 56.9 from 57.5 in April. The employment subcomponent rebounded strongly to 57.8 from 51.4 in the previous month, and points to a robust activity in services.
The final first quarter GDP growth in Eurozone was revised higher to +0.6% (+0.1pp) as domestic demand remains the main contributor to growth.
Global market sentiment was balanced this week. Equity markets traded flat and core yields rose slightly. Oil prices continued to drop after an unexpected increase in US crude inventories. OPEC cuts are not having the intended effect so far.
This week, focus will shift to June FOMC meeting. The FED is likely to raise rate by another 25bp as widely expect by markets and will update summary of economic projection.
Few changes in the portfolio : we have slightly increased our exposure to European equities and our short Euro exposure.
More about:
La Française Allocation Share Class R
La Française Allocation Share Class I
La Française Allocation Share Class S
The information and material provided do not, by any means, represent advice, offers, solicitations or recommendations for investing in specific investments. All statements reflect the opinions of their authors at their publication date and do not constitute a contractual commitment on behalf of the management company. These assessments are subject to change without notice, within the prospectus' limitations, which is the only legally binding document. La Française Group declines liability in any form for any direct or indirect damage resulting from the use of this publication or the information that it contains. This publication may not be reproduced in full or in part, disseminated or distributed to any third party without the prior written consent of La Française Group.

La Française Allocation is a French UCITS in regards to the 2009/65/CE Directive. The Fund received AMF authorization on July 15th 2003 and was launched on July 31st 2003. The strategy changed as of July 19th 2012. Management company : La Française Asset Management – Paris – approved by the "Autorité des Marchés Financiers" under N GP97076 on July 1st, 1997.
For more information regarding the French regulatory authority - Autorité des Marchés Financiers (AMF) – please visit www.amf-france.org.www.amf-france.org.