Too soon for the ECB to tighten financial conditions
No major policy changes are expected at the upcoming ECB meeting.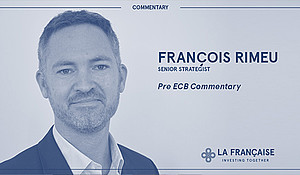 No change in the Pandemic Emergency Purchase Programme (PEPP). Expectations have been building about a potential increase, later this year, in the size of the PEPP, but recent communication by ECB members (Isabel Schnabel, François Villeroy de Galhau) may mean that an expansion of the PEPP is not warranted. This might require careful communication from Mrs. Lagarde between now and the end of the summer to avoid tightening financial conditions.
No change on the Quantitative Easing (QE) side, but QE expansion might be needed later this year if the ECB does not increase the size of the PEPP.
The ECB could start buying "fallen angels", especially after the latest bank lending survey which showed tightening credit conditions for households. That being said, communication has not been very strong on this subject recently (only Mr. Panetta has recently spoken of it). Therefore, it would come as a surprise if the ECB decides to include junk-rated debt into its purchase programme. Nevertheless, it is a possibility.
No change on the deposit rate.
Overall, this ECB meeting should be a "non-event". Macro-economic and inflation figures have been bouncing back a bit more quickly than expected, but it is way too soon for the ECB to tighten financial conditions.