Three awards for La Française at this year's "Forum de la Gestion d'Actifs", organized by l'Agefi
Pascale Auclair walked away with two awards : "best female manager of the year" and first runner-up for "best investments director".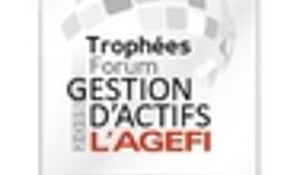 La Française was voted first runner-up for "best assez management firm of the year".
Over 400 professionnels and their clients attended the Asset Management Forum, held on October 9, 2015.