The US export ban on China's ZTE: A blessing in disguise?
By Gun Woo CFA, Senior Analyst, JK Capital Management Ltd.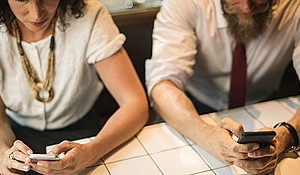 Last week, ZTE, a USD20bn market cap Chinese multinational telecommunication equipment and systems company, was hit by the re-activation of a previously suspended seven-year ban on US component sales to it by the US Department of Commerce. At a news conference, ZTE's chairman said the US export ban has put the company "in a state of coma". Forbes even predicted that ZTE will file for bankruptcy in the next few weeks. And many observers included the ZTE news in the "Trade war" narrative.
We believe that the ban on US component sales to ZTE will not be generalized to the technology sector. The background of the event was that the initial ban had been put in place in 2016 after it had revealed that ZTE sold equipment that integrated American technologies to Iran and tried to cover up the transactions. The ban was later lifted in 2017 after the company agreed to pay a fine and to implement some audit and compliance requirements. The 7 year ban was re-activated last week when it appeared that ZTE had been paying full bonuses to employees engaged in the illegal sales, had failed to issue letters of reprimand to those employees and had lied about it to the US authorities. As such, we disagree that the restrictions imposed on ZTE are a blueprint of what could happen to all Chinese technology companies.
As for the impact on ZTE, we are of the view that the "shock" talk is exaggerated and the probability of bankruptcy is close to zero. We believe the disruption to ZTE's business as a result of the ban could be as short as one year. Around 30-40% of the ZTE's integrated circuits (IC) purchases is estimated to come from the US. Based on our analysis, across the three business segments of ZTE, most of the chips can be sourced within the region instead, mostly within China, for the mobile phones and fixed-line equipment segments. As for the wireless telecommunication equipment segment, baseband processors for wireless base stations are mostly sourced from US companies and it is harder to find non-US alternative suppliers. But we imagine that, even in the worst case scenario, these base station baseband processors can switch to ASIC (Application Specific IC) technology which would take roughly a year for some Taiwanese suppliers to develop.
In conclusion, we believe that the ZTE crisis is company specific and that the disruptions to ZTE's business are not fatal. It will likely make Chinese companies want to become more technologically independent or diversified in the longer term. In fact, the Chinese government immediately asked technology players to speed up already aggressive research and development plans for the semiconductor sector to reduce its need for foreign supplies. In the end, we reckon that US sanctions on ZTE might turn out to be the best thing for China's microchip ambitions.
Disclaimer:
This document is intended for relevant professional and qualified investors only and is not for retail use.
This document is provided for informational / educational purposes only and is not intended to be, nor should it be, relied upon as a forecast, research or investment advice, and does not in any case constitute advice, an offer, a solicitation or recommendation to invest in specific investments or to adopt any investment strategy. Where La Française group has expressed opinions, they are based on current market conditions and are subject to change without notice. These opinions may differ from those of other investment professionals. Issued outside of Hong Kong by La Française AM Finance Services, home office 128, boulevard Raspail, 75006 Paris, France, regulated by the "Autorité de Contrôle Prudentiel" as investment services provider under the number 18673 X, affiliate of La Française. Issued within Hong Kong by JK Capital Management Ltd., a La Française group member company, is licensed and regulated by the Hong Kong Securities and Futures Commission.