The US Dollar keeps moving up against the Euro and most developed currencies
After a busy week – and that's an understatement – this week investors kept focusing on the impacts of Trump's election at the White House.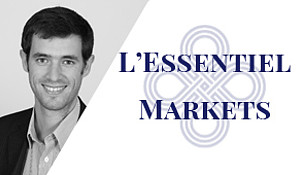 As they sometimes do, assets classes have moved in their own way.
Equities did not move that much and consolidated their rally. The risk/reward ratio looks unattractive to us, with rising rates eroding relative equity valuations.
The selloff in US bonds that began last week (+37bps) carried on (+18bps). Markets deemed Janet Yellen's speech hawkish, and that gave fuel to bonds vigilante
Consequently, the dollar soared vs G10: +2.5% vs Euro and +3.6% vs Yen
Macroeconomic data was colorless and anyway markets are not focused on them these days.