The transition pathway initiative
Analysing the alignment of companies with a 2-degree scenario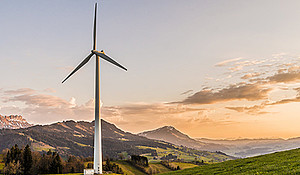 On 26 November, the La Française Zero Carbon Club received a visit from Nadine Viel Lamare, Director of the Transition Pathway Initiative (TPI)*. This is an initiative that La Française supports and is happy to promote.
After COP 21, institutional investors had a problem to solve: how to analyse portfolios from the perspective of keeping global warming within 2° and identify companies with practices and policies that are in line with the Paris climate accords? With no tools available to them, some of these investors decided to get together and create one, based on the following key principles:
To provide a free tool that can be used by all investors, including the very smallest
To be transparent with regard to data, methodology and results
To use only public data
To build robust sector methodologies in partnership with a prestigious academic institution: the London School of Economics (LSE)
As a result, the Transition Pathway Initiative was launched at the start of 2017. The methodology it adopted analyses companies on two criteria:

1. Management Quality: the quality of companies' governance, strategy, objectives and structures, assessed using the same 19 questions for all sectors covered

2. Carbon Performance: how companies' carbon performance now and in the future might compare as measured against different targets: the Paris Agreement, the 2-degree scenario and the below 2-degree scenario. If a company has not published targets, then the current trend in CO2 emissions is projected into the future
The overall carbon performance results analysed over 8 sectors and 190 companies, including the world's largest carbon emitters, show the size of the task still to be done...just 16% of the companies analysed are in line with increases in temperature of 2° or less. This figure rises to 30% when the companies aligned with the Paris Agreement are included, which we know will lead us to something approaching a 3-degree world.

The TPI's aims are ambitious, as it looks to cover more sectors (air and sea transport in the coming weeks), extend the number of companies analysed to include small caps and selected non-listed companies, and lastly, assess government policies in order to incorporate an assessment of sovereign debt.

Now that we have properly understood that our world is changing, and that global warming and its societal consequences, in terms of access to food and migration, and therefore, the political consequences, mean that we need to produce and consume differently, we must all be able to manage our reductions using criteria other than just financial ones. There is a real need for new standards that are available to everyone, so that climate and social issues can be included in economic and financial scenarios. In this respect, the TPI provides a vital, high-quality resource, which is also used by "Climate Action 100+".

The TPI tool is available free of charge to everyone from the debutant to the professional investor, and the initiative's website provides all the information needed to understand how to use it. Why not take a look, and search for a sector or company on the TPI website today!
* Nadine Viel Lamare was previously Head of Responsible Investment for Swedish pension fund AP1, for around 10 years
Download Strategy & Sustainability