The Resilience of the Consumer
This material is directed at investment professionals and qualified investors (as defined by MiFID/FCA
By Leeanne Su, CFA Vice President Analyst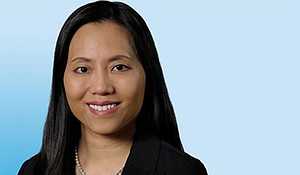 Alex Bernstein: Hello, I'm Alex Bernstein. And you're listening to The Alger Podcast: Investing in Growth and Change. In our last couple of podcasts, we've been looking at some of the industries and sectors that have been hit harder during the COVID-19 crisis, and where investors might look within those industries for opportunities. Today, we're turning to the Consumer Discretionary sector and speaking with Alger Analyst

Leeanne Su: Thanks, Alex

Alex:And Leeanne, you actually joined Alger just a few months before this crisis started?

Leeanne:Yes, pretty much. I think I started working from home in early March. So, yes about half the time I've been here I've been remote.

Alex: Leeanne, the Consumer Discretionary sector was doing well at the beginning of the year, when all of this
began. How did you react when you first heard of the virus?

Leeanne:So, we had seen this happening I guess in China starting in February with some of the companies I follow. I think initially people underreacted to the risk of COVID spreading to the rest of the world.
So I think initially we were just very concerned about our companies with exposure to China, and then as the virus began to spread, we looked across our coverage and really tried to figure out, okay, if things get bad in the U.S. and they would get bad in Europe, which companies will be the most impacted? Who could actually be some of the winners? That's how we went about it.
Alex: And your sector was hit pretty hard.

Leeanne: The consumer sector was hit particularly hard by the COVID disruption, so we still see attractive opportunities out there, companies that have lagged in terms of the share price recovery.

Alex: Can you tell us about some of the opportunities you're seeing in your sector?

Leeanne: So, ecommerce obviously has been one of the big winners during the disruption. What we see generally is a lot of these trends that have been occurring for a few years now, the disruption only accelerated it, and that's an example with ecommerce.
For instance, we had an investment in a tech company that essentially operates as an operating system to help merchants set up ecommerce businesses and run their online platforms and, in addition to that, the company also provides payment services, shipping and fulfillment.
What we saw was, as brick-and-mortar retailers and restaurants and service businesses started having to shut down their physical locations, there was a rush to sign up for online accounts and set up their storefronts digitally. So, these companies who facilitate ecommerce and provide software-priced services have seen a really strong sign-up in terms of customer growth. So that's one way we've been playing the theme.