The Opportunity in Small and Mid Cap Stocks
Amy Zhang, CFA Executive Vice President Portfolio Manager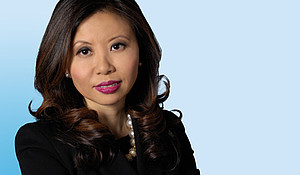 Amy Zhang recently provided a portfolio update for clients in the Alger Small Cap Focus and Alger Mid Cap Focus strategies. To kick off the call, Alger's Market Strategist Brad Neuman, CFA, shared his insights on the markets and economy. The call was hosted by Matt Goldberg, a senior vice president and divisional manager in our distribution organization.

Please note, this transcript is from a call on July 8, 2020 and it has been edited for clarity and brevity.

Matt Goldberg: Welcome to today's call with Alger on the topic of small and mid cap investing with Amy Zhang, who is the portfolio manager of both the Alger Small Cap Focus and the Alger Mid Cap Focus strategies. And in addition to Amy and myself, we're also joined by Alger's Director of Market Strategy Brad Neuman. He's instrumental in helping to create our intellectual capital and he works extensively with our portfolio managers and analysts.

Brad Neuman: Thanks, Matt. I'm going to give a brief update about where we are in the economic outlook and why we're excited about small and mid cap stocks. So the U.S. economy is obviously in a deep hole right now. But we believe it is recovering albeit not as fast as some Asian countries like China. U.S. GDP was down 5% in the first quarter. And it's estimated to decline about 30% here in the second quarter.

However, I believe in May, we technically exited the recession that we now know began this past February. Retail sales grew 18% in May month over month. The unemployment rate declined in May and June from 15% to 11%. And manufacturing grew in May and likely grew further in June. Additionally, housing has been improving with a large homebuilder just this morning reporting record sales for June up stunning 94% year over year.

Now, I know that a lot of investors are concerned with the resurgence and new virus case growth and what it may mean for the economic outlook. The interesting thing is that we're seeing new cases well correlated with mask use. Early adopters of mask policy, such as Delaware, Maryland, New Jersey, New York and Pennsylvania, had fared better than others that have not mandated mask policies.
In fact, new cases per million people were recently reported to be only 65 in states where patrons and employees were required to wear masks in certain businesses and more than double that, or 149 new cases per million, in states where masks were not mandatory. More recently, California, Nevada and Texas have instituted mandatory mask policies as well as areas of Arizona and Florida providing some hope that cases will flatten out.

For a broad market perspective, it does look expensive on traditional metrics. But we believe that when factoring in low interest rates and a higher free cash flow generation of companies today relative to earnings, that makes stocks look much more reasonable. But we're not here to talk about the broad stock market. We're here to talk about the outlook for small and mid cap stocks and of course Amy Zhang's portfolios specifically. But let me give you some highlights.
Download Alger On The Money