The energy transition, led by a combination of innovative engineering and digitalization
This white paper goes through the major consequences on corporates.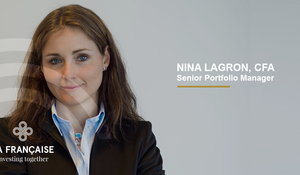 From energy consumer to energy prosumer

The energy sector is in the midst of a major transition, with massive disruption occurring across the entire energy value chain. This transition is primarily fueled by efforts focused on decarbonizing the global economy and a shift toward an increasingly clean, intelligent, mobile, and distributed energy ecosystem. Linear value chains supporting one-way power flow from centralized generation to the end customer will give way to a more sustainable, highly digitized, and dynamic energy system. This system will support two-way energy flow in which customer choice (optionality), clean energy, innovation, and agility command a premium. At the same time, various energy carriers will become increasingly interconnected and integrated (including electricity, liquid and gas fuels, and heat).
Cloud based systems allow energy managers to access information with greater flexibility. By utilizing a cloud based system, users can store information from many different data acquisition systems and access and analyze this information from different sites with one application. In fact, such a system allows for easier portfolio management as it is possible to view all managed sites at once. Because energy managers are able to access information remotely, this also reduces on-site maintenance to only when absolutely necessary, saving time and expenses associated with manual maintenance.
Cost reduction proves to be one of the greatest benefits of cloud based energy management systems as it allows energy companies to curb costs for the development of local infrastructure. Software innovation however is crucial to remain competitive. Because these systems are generally sold as a service, the consumer does not need to take care of the maintenance and updating of the database and infrastructure which again reduces wasted time and money that could be spent on implementing energy and money saving practices based on the data received. Additionally, clients only need to pay for what they use thereby reducing excessive overhead costs. Cloud services not only do minimize costs of software development and maintenance but also direct monetary costs, the cost of time and resources on maintaining in-house IT professionals and infrastructure on gathering, storing and analyzing energy data. This proves most beneficial for sectors that do not or cannot prioritize in-house energy management software experts...
february 2019 - by Nina Lagron, CFA, Senior Portfolio Manager, La Française AM