The coronavirus and its potential impact on the economy and on markets
Commentary by Fabrice Jacob, CEO of JK Capital Management Limited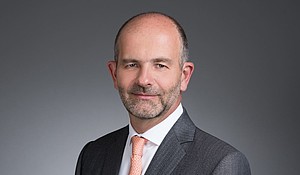 The optimism we showed when we started the year just a few weeks ago was derailed by the new coronavirus that spread out of Wuhan since the last days of December. For having lived in the epicentre of SARS when this virus hit in 2002/2003, we remember vividly the situation on the ground, what we did with the portfolios at that time and what happened once it was all over. Unfortunately doing a parallel comparison between 2002/2003 and today would not be entirely appropriate.

Starting with the virus itself, it looks like it is spreading much faster than SARS but is also far less lethal (2.2% vs 9.6% fatality rate), even though both belong to the same family of viruses. The people it has killed are almost all located in Hubei province. There has only been eight fatalities outside of Hubei, and only one outside of China. Many patients have already been cured and sent back home.

Other differences are worth highlighting: Seventeen years ago Chinese people were not traveling much within China, let alone overseas. There was no social media and not much internet connectivity within the country. Information did not disseminate fast. Today it is the opposite.

Seventeen years ago the Chinese government refused to face reality and tried to hide the situation as long as it could, until it could no longer. Today it wants to show the world that it is pro-active by dealing with it forcefully. One can only be impressed by the decision to lock down 56 million people, preventing virtually anyone from entering or exiting the province of Hubei, which explains why so few people have died outside of that province. Overseas it looks a bit like a competition has started between governments and corporates for who will do the most to show the world that it is taking forceful measures to bring its citizens and employees back home and prevent contamination, even if these measures could be seen as being tantamount to overkilling. And of course media love it as they bring a dose of sensationalism that can only fuel a sense of hysteria which, in turn, filters through financial markets.

Unfortunately the short-term impact on the Chinese economy might be much more severe than it was in 2003, simply because the entire country is literally paralysed by the measures taken by the government at all levels. The Chinese New Year holiday was extended by ten days (so far) in 14 provinces that are responsible for 69% of China's GDP. Similar measures that impact the supply side of the economy were never taken during SARS.

In other words GDP growth will be hit not only by a steep drop in consumption, but also by a steep drop in production, and that is new. If this extension of holiday was to be prolonged, it would be reasonable to expect a ripple effect on all countries that rely heavily on imports from China. As a result we expect the fall in GDP growth in Q1 2020 to be very significant. The February manufacturing PMI numbers will be atrocious (the January ones [50.0 for the official index, 51.1 for the Caixin index] were calculated before the lockdown). Looking at the bright side, SARS disappeared as mysteriously as it appeared after a few months. We can hope that the same will happen this time, especially given the strict lock down measures taken in Hubei province that had not been implemented in 2003. It is then our base case that activity will resume as fast as it has dropped, with the backlog of orders pushing for lots of overtime in factories.

Our previous base case was that China would not stimulate its economy this year for the simple reason that it did not have any reason to as long as its growth was following a moderate declining slope. Today the situation looks quite different. Kickstart a rebound and stimulate the Chinese economy through a combination of monetary policy and personal subsidies awarded to those who are currently taking the brunt of the economic blow is a scenario that could easily gather supporters within the Standing Committee of the Politburo, even if it leads to a short-term pick up in the overall system leverage and a sudden deterioration of China's fiscal deficit. It is certainly a scenario that we would not discount too rapidly and that would make a strong positive impact on markets. It would be all the more relevant that the global economy is in a slowdown mode and that China is facing additional headwinds from the US administration.
Disclaimer
This commentary is intended for non-professional investors within the meaning of MiFID II. It is provided for informational and educational purposes only and is not intended to serve as a forecast, research product or investment advice and should not be construed as such. It may not constitute investment advice or an offer, invitation or recommendation to invest in particular investments or to adopt any investment strategy. The information contained herein is issued by JK Capital Management Limited. To the best of its knowledge and belief, JK Capital Management Limited considers the information contained herein is accurate as at the date of publication. However, no warranty is given on the accuracy, adequacy or completeness of the information. Neither JK Capital Management Limited, nor its affiliates, directors and employees assumes any liabilities (including any third party liability) in respect of any errors or omissions on this report. JK Capital Management Ltd. Is a limited company regulated by the Securities and Futures Commission of Hong Kong, with its registered office at Rm 1101 Chinachem Tower, 34-37 Connaught Road Central, Hong Kong.