Sub debt update by Jérémie Boudinet
This content is for professional investors only as defined by the MiFID.
Subordinated debt markets were a bit soft this week due to lower activity on the secondary market and slightly lower liquidity, according to our counterparties. In addition, investors were more focused on the High Yield market, which had a huge number of primary issues.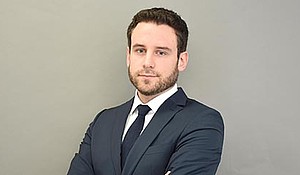 On the perpetual debt side, no primary issuances are noted this week, which is not too surprising given that companies are starting to release their Q1 2021 results. Therefore, we note a sluggish performance over the week, in particular on the €AT1s segment which posted a performance of -0.01%. Corporate Hybrids were -0.12% and Insurance subordinated debt was -0.11% during the week. We find this situation healthy after the strong appreciation over the last two months.
Disclaimer
Subordinated debt is suitable for professional investors as defined below. Execution only services can only be provided to professional investors. Retail investors are excluded from the positive target market.
Professional Investors have the following characteristics:
Good knowledge of relevant financial products and transactions
Financial industry experience
Subordinated debt is not suitable for retail investors unless they have professional investment advice AND the investment is for diversification purposes only or have signed a discretionary portfolio mandate.
THIS DOCUMENT IS INTENDED FOR PROFESSIONAL INVESTORS ONLY WITHIN THE MEANING OF MIFID II. It is provided for informational and educational purposes only and is not intended to serve as a forecast, research product or investment advice and should not be construed as such. It may not constitute investment advice or an offer, invitation or recommendation to invest in particular investments or to adopt any investment strategy. Past performance is not indicative of future performance. The opinions expressed by La Française Group are based on current market conditions and are subject to change without notice. These opinions may differ from those of other investment professionals. Published by La Française AM Finance Services, head office located at 128 boulevard Raspail, 75006 Paris, France, a company regulated by the Autorité de Contrôle Prudentiel et de Résolution (www.acpr.banque-france.fr) as an investment services provider, no. 18673 X, a subsidiary of La Française. La Française Asset Management was approved by the AMF (www.amf-france.org) under no. GP97076 on 1 July 1997.