Strong reaction in sovereign fixed income markets after central bankers' speeches
Change in tone this week! We already had a few tweaks in central bankers' speeches in the last few weeks, but it became much clearer during ECB Forum in Sintra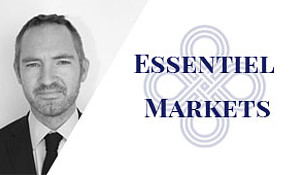 Mario Draghi gave the first shot, while Mark Carney (Governor of the Bank of England) confirmed Andy Haldane (Chief Economist of the Bank of England) speech, and Stephen Poloz (Governor of the Bank of Canada) renewed the change in BoC policy stance. With Fed viewed as hawkish in the latest FOMC, we have now four major central banks pointing to reduce their very accommodative policies.
Furthermore, Eurozone inflation came out above expectations, and bond yields reaction was stark: +22bps on Euro and British yields, +14bps on US yields and +30bps on Canadian yields. Consequently, the dollar weakened versus EUR, GBP and CAD, due to yield spread compression.
At the same time, oil price is recovering, which obviously keeps the trend in bond yields.
Nothing changed on the macroeconomic side, and inflation, even if higher than expected, does not show any sign of significant recovery.
This stark move is probably as well attributable to the very high leverage in systematic funds (risk parity, min var strategies, etc) who were all very long equities and bonds. These aggressive positions are probably still there and could push markets further next week. One must remember May 2015 when Bund yields shot up 100bps.
The Euro equities are back to a mere +5% YTD, even though microeconomic results are very robust.
More about:
La Française Allocation Share Class R
La Française Allocation Share Class I
La Française Allocation Share Class S
The information and material provided do not, by any means, represent advice, offers, solicitations or recommendations for investing in specific investments. All statements reflect the opinions of their authors at their publication date and do not constitute a contractual commitment on behalf of the management company. These assessments are subject to change without notice, within the prospectus' limitations, which is the only legally binding document. La Française Group declines liability in any form for any direct or indirect damage resulting from the use of this publication or the information that it contains. This publication may not be reproduced in full or in part, disseminated or distributed to any third party without the prior written consent of La Française Group.

La Française Allocation is a French UCITS in regards to the 2009/65/CE Directive. The Fund received AMF authorization on July 15th 2003 and was launched on July 31st 2003. The strategy changed as of July 19th 2012. Management company : La Française Asset Management – Paris – approved by the "Autorité des Marchés Financiers" under N GP97076 on July 1st, 1997.
For more information regarding the French regulatory authority - Autorité des Marchés Financiers (AMF) – please visit www.amf-france.org.www.amf-france.org.