SRI: the urgent need for action can no longer be overlooked
This content is for professional investors only as defined by the MiFID.
by Virginie Wallut, Director of Real Estate Research & SRI and Marc-Olivier Penin, Managing Director, La Française Real Estate Managers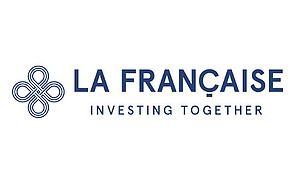 The world is changing. Environmental and societal risks are proliferating and so are the initiatives to address them. At La Française our goal is to provide solutions. We are making our contribution to the community of trailblazing stakeholders who are working to improve the resilience of towns and cities and to create the best possible conditions for "living together". We are adapting our real estate assets in line with the transitions that are needed to tackle climate change and societal challenges so as to ensure that our tertiary-sector and residential assets will be responsive to future trends.
At La Française we pride ourselves on firm convictions and concrete actions

Our ESG (Environmental, Social and Governance) convictions are strong and long-established. They are shared by all the entities of the La Française Group at both management board and general management levels. The method of implementing them varies between the different asset classes, and they are backed up by research and expertise centres that discuss the best practices for each specific class of assets. Real estate assets have a special role to play. Through the active management of these real assets, the management company is able to exert a tangible and quantifiable impact. In 2019 the various measures taken enabled La Française Real Estate Managers to reduce the GHG emissions of its portfolio by 2.5%, on the heels of a 4.8% reduction in 2018.

Time is running out. The impacts of climate change are accelerating – we're seeing more forest fires, heatwaves, droughts and floods, as well as increased negative effects in relation to health and the erosion of biodiversity. While these issues may have seemed (very) long-term concerns to many stakeholders just a few years ago, they can now be addressed within the same general timeframe as the investment horizon for real estate asset holders. The resilience of real estate assets must be future-proofed. La Française's investment philosophy is to support the transition of its assets under management in order to continuously improve their long-term sustainable positioning. This policy certainly comes at a cost, but if the actions are carried out gradually and at the opportune moment for each of the assets this cost remains very marginal compared to the valuation losses suffered by assets which are managed without taking ESG criteria into account. The gradual tightening of national and European regulations not only promotes the emergence of green added value, it will almost inevitably result in a write-down of non-sustainable assets, which will be classified by most people (tenants and investors) as being unfit for their current use.
The changes needed throughout the real estate business

There is a woeful lack of ESG data in relation to real estate – in particular for the tertiary sector – compared to the availability of data relating to financial assets. Aware of its position as a key player in the French real estate markets due to the extent of its assets under management, La Française Real Estate Managers is working with a number of French and European market organisations to achieve three goals: (i) to highlight the specific characteristics of real estate assets compared to transferable securities (ii) to harmonise the various national and European regulatory approaches so that ESG management is not just synonymous with data reporting, and (iii) to establish common metrics in order to facilitate the comparison of different management companies' approaches. Therefore, after three years of intense reflection within the ASPIM (French association for real estate investment companies) working group, we welcome the publication of the decree extending the SRI label to real estate funds.

In concrete terms, La Française Real Estate Managers has been carrying out sustainability audits alongside technical audits since 2009. The management company relies internally on a team of three people working together within the Real Estate Research & SRI Department. This team works in close collaboration with the Investments Department, which takes ESG criteria into account right from the pre-assessment of assets. The final ESG evaluation phase is analysed and validated by the Real Estate Research & SRI Department.
This final ESG evaluation phase is entrusted to specialised consultancies which are trained in the use of a tool that has been developed internally by the IT department. This unique tool makes it possible to assess the sustainable characteristics of an asset and its ability to meet future requirements. The consultancies define areas for improvement within the framework of the current ESG management policy and, as applicable, for the obtaining of an SRI label. The asset management teams, when they then take over, are responsible for improving asset occupancy rates, but also for implementing improvement measures that have been identified for each asset during the acquisition phase. The ESG assessments as well as the improvement plans are accessible to all employees via La Française's internal IT platform.
"Sustainability" is everyone's business

La Française Real Estate Managers pays particular attention to its central role in uniting all the stakeholders (both external and internal) around its ESG approach. We are making significant efforts to educate those involved with our assets in order to augment the beneficial effects of our approach. Because the use (occupancy) of assets can represent up to 30% of energy consumption/GHG emissions, it is vital to get tenants involved in helping us to achieve our objectives. To this end, La Française Real Estate Managers has developed a tool for collecting and reporting energy consumption data which will benefit not only us as the owner but also our tenants by enabling them to meet the requirements of the tertiary-sector eco-energy plan (e.g. tertiary decree). To give another example, after modifying its electricity supply contracts to secure a 100% renewable energy supply for energy consumption in the common areas of the assets of one of the group's open-ended real estate funds, La Française Real Estate Managers will offer its tenants the opportunity to extend the use of renewable energies to privately occupied areas. Special consideration is being given to residential assets, which present more of a challenge however owing to the multiple tenants and non-professional nature of the occupancy.
In order to ensure that our suppliers support our approach and to encourage them to adopt a sustainable approach as well, we are putting in place ESG criteria which will serve as a basis for the selection of our service providers. We have explained our sustainability approach which is structured around three key points – reduction of GHG emissions, reintroduction of nature into towns and active engagement in a more inclusive urban environment – to all of our Property Managers so that they can adapt the day-to-day management of our assets accordingly and work with us to achieve these objectives.

Internally the idea of extending training to a wide range of employees will be encapsulated in an unprecedented training plan which is scheduled to last for one year and will involve more than 200 employees from 18 different departments (ranging from Asset Management to Human Resources and IT). This plan will be tailored to the participants' individual needs. Another innovation is that this training will be provided on the basis of internally-developed expertise.

INFORMATIVE DOCUMENT FOR PROFESSIONAL INVESTORS ONLY AS DEFINED BY THE MIFID II DIRECTIVE.
It is provided for informational and educational purposes only and is not intended to serve as a forecast, research product or investment advice and should not be construed as such. It may not constitute investment advice or an offer, invitation or recommendation to invest in particular investments or to adopt any investment strategy. Past performance is not indicative of future performance. The opinions expressed by the author are based on current market conditions and are subject to change without notice. These opinions may differ from those of other investment professionals.
Published by the portfolio management company La Française Real Estate Managers which received AMF accreditation under No. GP-07000038 on 26 June 2007 and AIFM accreditation under Directive 2011/61/EU on 24/06/2014 (www.amf-france.org).