So far, no explanation on this huge move; one sure thing though: the hard Brexit scenario is growing on operators
This week was somewhat more volatile, even very volatile for those invested in British assets…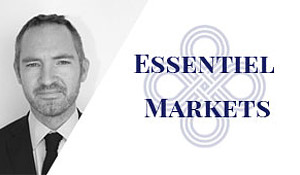 Tuesday, an unofficial ECB leak went on the wires: ECB tapering would be €10bn a month. "Tapering you said? What tapering?" Here is what investors probably wondered. This rumor has been denied since then, explained, and all of this is probably orchestrated by the ECB to prepare markets and gauge their reaction. Anyway, we had a volatile episode on fixed income markets especially.
The day after, ISM non-manufacturing PMI went out very strong after a decent Manufacturing PMI on Monday. This erased previous month's releases which were very disappointing and probably led the Fed not to hike.
In the meantime, one of Carney's lieutenants at the BoE suggests that the BoE might have overestimated Brexit fallout, and that the economy could be faring better than expected. This is the kind of news we were expecting for our short Gilt positions to deliver.What's more, today, a huge move on the GBP which lost -6% before recovering +4%. So far, no explanation on this move (digital options that got exercised in a low volume?) but one sure thing is that markets are pushing hard on the United Kingdom:
Current account deficit is huge
Following Teresa May's speech, a Hard Brexit is a serious threat, and the impact on the British economy would be large
Therefore investors are selling GBP, which pushes inflation forecasts up, with a negative impact on yields
In the end, this could force the central bank to revise its dovish stance in order to protect its currency and fight against unwanted inflation
Well, this is this week's scenario, that can be reversed in a minute if T. May and A. Merkel become best friends.Lastly, US Non-Fram Payrolls were released on Friday, roughly in line with expectations, which confirms December as a likely date for the next Fed hike.Many trades this week:
We increased our Euro banks exposure early on this week and took profits on Friday
We reduced our short duration stance, mostly on gilts but on bunds as well. The fund is still short core bonds, but not short duration as a whole. We will try not to give back all of our gains if yields collapse again…
We bought JPY vs USD after a 3% rebound
We increased the size of our long US 30Y vs German 30Y
Worth mentioning: fixed income spreads create volatility within the fund because EUR and USD assets do not close at the same time. When volatility picks up, this can have some impact on daily returns.
La Française's Essentiel Markets brings you an insightful analysis of the latest financial news by François Rimeu, Head of Total Return at La Française Asset Management.