Small Caps, Big Deals
Growth, synergy, scale and diversification are among the reasons why many large companies engage in mergers and acquisitions. Smaller companies are frequently their targets.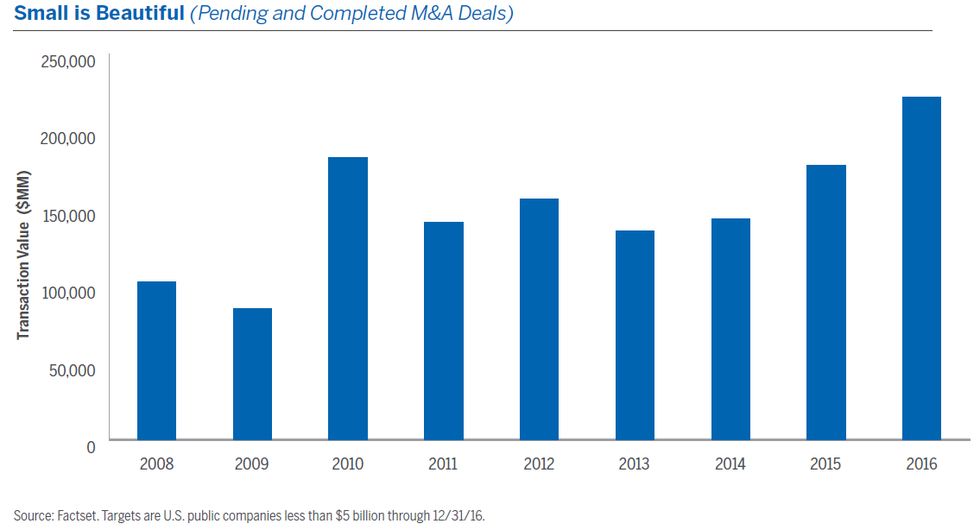 M&A activity continues to be robust. 2017 will likely bring more transformational deals as 75% of U.S. executives plan to complete a deal in the next 12 months, according to EY's U.S. Capital Confidence Barometer survey. This is the highest percentage recorded in the 15 times the survey has been conducted.
Anticipated future interest rate rises could impact deal financing. However, the stock market is at a near high and stock is a common payment option. Additionally, if corporate cash outside the U.S. is allowed to be repatriated at more favorable rates, it could contribute to momentum for M&A.
As such, investors may want to consider exposure to small-cap companies.