Responsible Investment labels: welcome to the jungle!
This content is for professional investors only as defined by the MiFID.
By Perrine Dutronc, Sustainable Investing Specialist, Groupe La Française.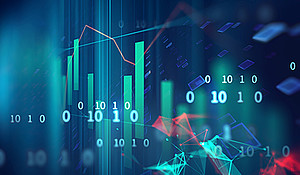 There is no common definition of "sustainable finance", which leaves ample room for interpretation when referencing sustainable investments.
Sustainable investment strategies can be based on environmental or social themes like climate change or human capital, exclusions based, best in class, best in progress or future potential progress…

Sustainable investments can also differ largely in terms of objective and allocation. Amidst the variety of terminology: sustainable, responsible, SRI (Socially Responsible Investing), ESG (Environmental, Social, Governance), green, climate, eco, transition, most investors are ill-equipped to understand the growing responsible investment offer.

Labels have been developed to answer that lack of clarity and make sustainable financial products easier to understand. They attest to the quality of the process.

But labels cannot streamline what is already fragmented. Moreover, they are viewed as a tool to influence standards, regulations and potentially a future European ecolabel. Many EU countries are now racing to be at the forefront, so they can impose their view of responsible or green investments and set the standard.

Across Europe, we have inventoried no less than nine different labels and 800 labelled funds in a total universe of 60,000 funds (as at Dec. 31, 2019). Though that represents just 1% of the total market, the number of labelled funds doubled in a single year.

Of the nine labels, five can be qualified as ESG (Environmental, Social and Governance) and four as "Green". However, the boundary between ESG and Green labels is blurry. For example, the ESG labels include the "E" of environment and therefore also examine green criteria whereas the Green labels require a minimum of ESG criteria/standards. Between both types of labels, it is a question of proportion and focus rather than a fundamental distinction in the approach, as illustrated in the following below.

In the jungle of labels, two, the French "SRI label" and the Belgian "Towards Sustainability", are leading the pack, with approximatively 300 labelled funds each, representing close to three-quarters of the total number of labelled funds and 90% of the total assets under management of labelled funds.