Recession Check
When trying to understand the probability of a U.S. recession, it can be challenging to conclude much from news headlines or media stories. However, the Conference Board Leading Economic Index (LEI) has been a reliable indicator of future economic growth and its current reading implies that a recession is not imminent.
Leading Economic Index Prior to U.S. Recession
(Year-over-Year % Change)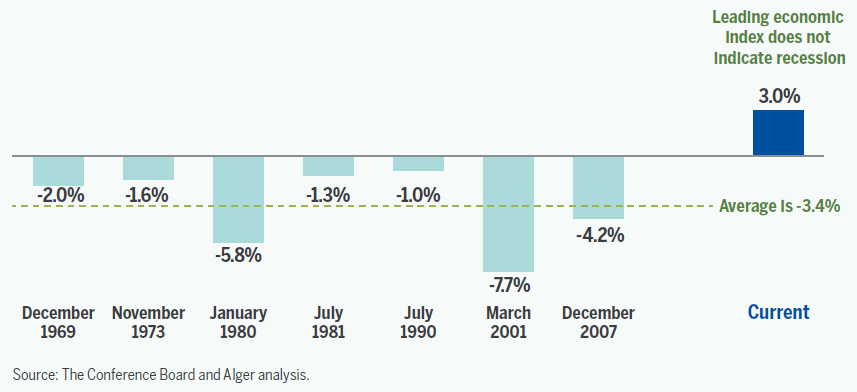 Prior to the last seven U.S. recessions, the LEI, an index that tracks ten key economic variables and tends to reach peaks and troughs ahead of the business cycle, was declining.
While the LEI has historically declined on a year-over-year basis leading up to a recession, it is currently still rising, indicating continued economic growth.
The LEI tends to peak 6-18 months ahead of similar changes in corporate earnings. Therefore its current momentum suggests future earnings per share growth. As a result, stock market gains may follow.
Download Alger On The Money