Priorities along Party Lines
This document is directed at investment professionals and qualified investors (as defined by MiFID/FCA regulations).
The Democrats and Republicans have very different priorities right now, some of which are in direct contradiction of one another.
However, there is one area on which both parties are in perfect agreement. How will this impact investors?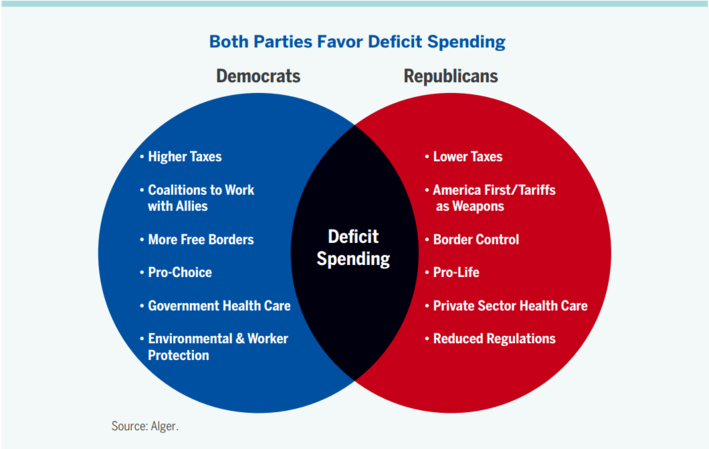 There is growing consensus in both parties that fiscal stimulus, either through lower taxes or higher spending, which results in larger deficits, is acceptable and even desirable.
This may benefit the entire stock market more than many people realize. Historically, budget deficits have helped lift stocks. Higher government spending and/or lower taxes have historically meant higher GDP, which boosted corporate sales and profits. According to data from Strategas, average S&P 500 performance in large deficits has been 17.9% compared to only 9.9% in small deficit or surplus years.
This shared interest in deficit spending may help support the stock market regardless of which candidate wins the November election.
Download Alger on the Money