Pre ECB meeting commentary
Thursday's ECB meeting will be the focus of the week. We expect no changes and no new announcements about QE and forward guidance.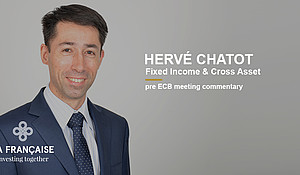 Over the last few weeks, economic data has been softer than expected. Financial conditions are tighter, geopolitical risks increased with rising concerns of trade war. Nonetheless, current ECB's forecasts of inflation are low and ECB members could be more confident about the inflation path. The normalization of the monetary policy should remain very gradual. We expect to see the end of the QE program by year-end and the first depo rate hike in the second quarter.