Powell confirms the Fed's dovish stance; rate cuts are coming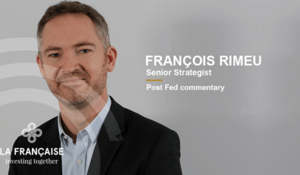 As expected, the FED dropped the term "patient" from its statement and instead indicated that it "will act as appropriate to sustain the expansion". This is very similar to the language that was used in 2000/2001, right before the FED cut rates.
Dot plot projections were revised, with 8 policymakers dotting cuts of 50bp over the balance of 2019, which exceeds market expectations. That being said, the committee was divided, half of the board did not expect any cuts.
The committee also discussed the decline in market-base expectations, as did the ECB previously, and lowered its inflation projections (2019 inflation target moved from 1.8% to 1.5%).

All in all, the message is clearly dovish (especially the magnitude of the decline in the dots) and confirms the will of the FOMC to cut rates in July.