Post ECB commentary
The ECB held its press conference on Thursday and updated its macroeconomic projections: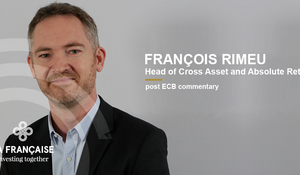 Growth has been lowered by -0.1% both in 2018 and 2019, which does not come as a big surprise as risk was clearly on the downside after disappointing figures over the last 2 months.
Headline inflation forecasts remain unchanged but core inflation in 2019 was revised downward at 1.6% vs 1.7% previously; It is still too optimistic in our opinion.
As expected, the forward guidance did not change with the planned QE reduction in October and the end of QE at the end of the year.
No new information on the reinvestments front, leaving the topic for future press conference.
Mr Draghi appeared confident regarding future inflation (despite lower projections), mentioning rising wages inflation; a 2.2% rise year on year in labor costs in the Euro area was announced this morning.
Overall a neutral tone from the ECB.