On the rise in a hostile environment
Equities have rebounded strongly after a traumatic end to the year. From the 24 December 2018 low, the US market (S&P 500) jumped almost 17%, while the European (Stoxx 600 and Euro Stoxx 300) and emerging markets rose by around 9%. The S&P 500 was just 7% off its last September peak (2930.75).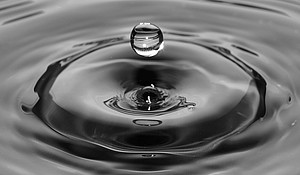 And yet, the markets rose against an unfavourable, even hostile backdrop, lending weight to the theory that the 4Q 2018 correction was excessive. Moreover, and aside from Apple's profit warning (-9.7% on 3/1), conditions remain tough:
i) the global economy is slowing, not only in Europe, but in the United States as well (although the US government shutdown has limited the production of statistics, this trend is reflected in the most recently published leading indicators)
ii) corporate earnings forecasts have been revised down, with expectations roughly halved from +10% to +5% for 2019 for all developed markets
iii) political risks continue to threaten global economic activity and trade, with Brexit, political upheavals in the EU ahead of the May elections and US-China trade negotiations all in play

As with the acceleration of the downturn, the market rebound - at least from a technical standpoint - came about after the Fed softened its tone, with Chairman Jerome Powell giving a speech on 4 January in which he underlined that inflation was low and that the Fed was prepared to adjust its monetary policy "quickly and flexibly". It is also worth noting that the
pressure from political tensions was largely reflected by the fall in market prices and that the Chinese and US governments have entered a more "constructive"phase of negotiations.

Taking a closer look at the changes in Europe at the start of this year, we see that: commodities and oil recovered after the sharp falls at end-2018; lower interest rates are helping sectors such as real estate (+10.7%); cyclical sectors, such as commodities (+12.4%), automotive (+11.6%) and industrials (+7.7%), have bounced back; and retail (+11.3%) is doing well after its December fall (-8%), with a reassuring level of post-Christmas sales. On the other hand, defensive stocks underperformed and telecoms were down 2.4% after outperforming strongly in the previous three months.

The extent of January's rebound, which took many investors by surprise, will not set a trend for the coming months. We see no particular trend emerging on the markets, which are likely to remain volatile all year. The 2018 annual results season has begun, and while performances have naturally been mixed, there has been less of a knee-jerk reaction than we saw at the end of last year, which shows that the markets were overly pessimistic then, and may even have panicked.

In these volatile markets and with economies slowing, we continue to favour growth stocks around the tech, digital and consumer goods sectors, and long-term trends related to the transformation of economies towards electrification, energy intensity reduction and carbon emission mitigation. At the same time, we are limiting exposure to equities following this upturn, as the markets may be unable to maintain this momentum and run out of steam.