Oil topped a $50 a barrel... Ending of the disinflationary effect ?
We have seen a positive sentiment this week with equity indexes rebounded sharply following 3 key developments: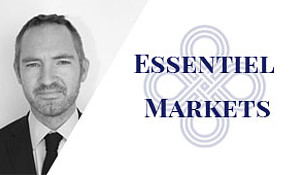 Brexit risk declined as polls signaled that the "remain" camp is pulling ahead. GBP increased by 4%
New debt deal for Greece with creditors
Oil prices continued to rally and topped US$ 50 a barrel. The correlation between oil and equities has decreased, but the fact that oil prices remained quite strong is encouraging
On the macroeconomic side, we have been surprised by strong report on the US housing market. New home sales surged 16.6% to 619K, strongly above the consensus at +2.4% and pending home sales climbed 5.1% in April. Other US data released this week were mixed (durable goods orders, Michigan consumer sentiment, revised Q1 GDP)
Fed rumors continued this week with an hawkish tone. Yellen will speak this Friday at Harvard university, but no mention of monetary policy is expected. So, the next speech on June 6 will be very important and may bring more clarity on rate hike timing. It will be key to see if Yellen shares hawkish views of most Fed members.
Key events next week will be:
China PMI released
ECB meetings
US Non-Manufacturing ISM and NFP report
Regarding next week's ECB meeting, we expect no new significant development.
We do not understand why yields remained quite stable over the week and are struggling to rise amid a rally in oil prices and risky assets, better than expected data both in US and Europe and hawkish Fed comments.
La Française's Essentiel Markets brings you an insightful analysis of the latest financial news by François Rimeu, Head of Total Return at La Française Asset Management.