Oil is coming back to 2016 highs after an unexpected OPEC deal
The major event this week was the unexpected deal resulting from the Organization of the Petroleum Exporting Countries (OPEC) meeting in Vienna.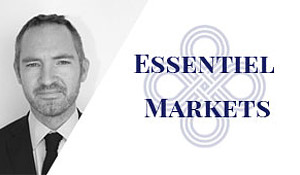 -1.2M barrels production cut (including non OPEC countries). Markets reaction was brutal: +12% on crude over 2 days, back to 2016 highs. Given fixed income markets were already under pressure, bond yields climbed 15bps in 2 days. Over the week, bond yields moves are smaller though.
US macro data continues to come out robustly: Manufacturing indicators, Gross Domestic Product revision… all were above expectations. The only weak piece of data was consumption and wage growth. Similarly in China we had solid activity data.
In a nutshell, markets are still going in the same direction: reflation, higher yields, US equities higher and a stronger dollar, even if this week's moves are limited.
Markets have been focused on two major events:
The December 4th Italian referendum: The "No" won as markets expected.
The December 8th ECB meeting. Many uncertainties regarding this meeting. How about tapering rumors? Technical adjustments? Is status quo a possibility? Many questions for a probably key meeting for early 2017.
We continue to think markets are going too far in the reflation / pro growth trade and that they will be disappointed by hard data early 2017.