Notice to shareholders of La Française LUX – Euro Inflation (the "Sub-fund")
Ce contenu est réservé aux investisseurs pour la France
We are writing to inform you of the decision of the board of directors of the Company (the "Board") to temporarily apply swing pricing to the Sub-Fund with effect as from the 15 April 2020 (the "Effective Date") and until further notice.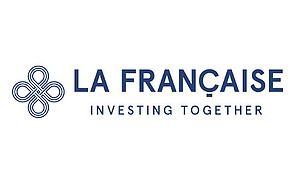 1. Reasons for the application of the Swing Pricing
The current market environment is unprecedented, with liquidity severely impacted and a strong contraction in liquidity (in particular on some bonds), resulting in respect of the prices of instruments traded by the Sub-Fund in an important gap between the real prices and those displayed by suppliers.

Under these exceptional circumstances, and for the purpose of preserving the best interests of the shareholders of the Sub-Fund and ensuring their equitable treatment, the Board has resolved to apply swing pricing mechanism to the Sub-Fund as further detailed below.
2. Practical information
Swing pricing aims to protect existing or remaining shareholders of the Sub-Fund from the dilution's effects they may suffer as a result of subscriptions, redemptions and/or conversions of shares in or out of the Sub-Fund. Further details on the swing pricing mechanism can be found in section "SHARE PRICING" of the Prospectus.

The applicable swing factor (expressed as percentage of the net asset value) shall not exceed 2%. The swing pricing threshold is set at 5%.

The application of the swing pricing will be continuously reviewed and will be lifted as soon as it is no longer required, taking into account the best interests of shareholders of the Sub-Fund. Shareholders will be informed about the lifting of the application of the swing pricing via separate notice.

If you require further information, please do not hesitate to contact La Française Asset Management or your financial adviser.