Notice: "La Française Rendement Global 2025" sub-fund of the "La Française" SICAV governed by French law.
This content is for professional investors only as defined by the MiFID.
We would like to inform you that the management company "La Française Asset Management" has decided to make some modifications to the "La Française Rendement Global 2025" sub-fund of the "La Française" SICAV concerning: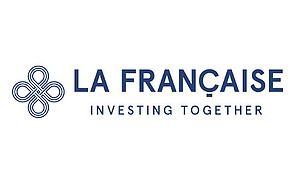 the temporary purchases and transfer of securities, the related guarantees as well as the remuneration generated by these transactions;
the maturity of the securities.
Modifications concerning transactions for the temporary purchase and transfer of securities
Transactions for the temporary transfer of securities (securities lending, repurchase agreements) may now be carried out up to a maximum of 60% of the sub-fund's assets, instead of the 50% maximum as was previously the case.
As part of these transactions, the UCI will now be able to receive/pay financial guarantees in the form of a transfer of full ownership of securities and/or cash instead of cash only.
In addition, it has been specified that the entirety of the generated direct and indirect operating costs will be borne by the management company. The share of these costs may not exceed 40% of the income generated by these transactions.
Finally, the wording of these sections has been revised for greater clarity.
The maturity of the securities.
The sub-fund will now have the opportunity to invest in securities whose maturities may exceed the sub-fund's maturity date by up to one year. However, the average maturity of the portfolio shall not exceed the maturity date of the sub-fund. Thus, this will be specified in the regulatory documentation:
"The investment strategy involves the discretionary management of a portfolio of bonds issued by private or public bodies. The fund may invest in securities that mature by 31 December 2026, i.e. one year after the fund's maturity. However, the portfolio's average maturity must not go beyond 31 December 2025.
This modification does not require the approval of the French Financial Markets Authority and will come into force on 10 June 2021. The regulatory documentation will be amended accordingly.
The other features of the sub-fund remain unchanged.
We wish to underline the need and importance of reading the key investor information document of the "La Française Rendement Global 2025" sub-fund, which is available at www.la-francaise.com.

Potential investors should read all key investor information documents before making any decision to invest.
Related products