Notice: La Française Rendement Global 2025 sub-fund of the La Française SICAV governed by French law
This content is the shareholders of the La Française Rendement Global 2025
We would like to inform the shareholders of the La Française Rendement Global 2025 sub-fund that the management company has deemed it in the interest of the shareholders to extend the Fund's marketing period by 3 months to continue taking advantage of the opportunities it presents.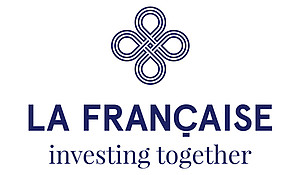 The Fund will thus be closed for subscription on 30 June 2020 and not 31 March 2020.

This change will come into force on 12 February 2020.

Other fund characteristics remain unchanged.

We wish to underline the need and importance of reading the key information document for investors in the La Française Rendement Global 2025 Fund, which is available at www.la-francaise.com.