Notice: La Française Global Coco sub-fund of the La Française SICAV governed by French law
We would like to inform the shareholders of the La Française Global Coco sub-fund of the following changes: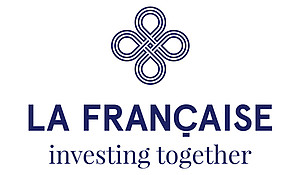 The net asset adjustment mechanism (swing pricing) has once again been included in the sub-fund's legal documentation.
Following the change of investment vehicle on 7 December 2018, the description of the mechanism no longer appeared. However, shareholders of the La Française Global Coco fund were informed that the transfer from a joint ownership of transferable securities (mutual fund) to a company structure (SICAV) had no impact on the investment strategy.

These changes came into force on 19 September 2019.
Other fund characteristics remain unchanged.
We wish to remind you of the need and importance of reading the key investor information document for La Française Global Coco, which is available at www.la-francaise.com.
The Prospectus, the Key Investor Information Document, the management regulations and the latest financial reports are available free of charge, in paper form at the registered office of the SICAV and at the German paying and information agent BNP Paribas Securities Services S.C.A. Zweigniederlassung Frankfurt am Main.