No consumer confidence decrease (yet), UK economy is showing better resilience than expected
The small market stress we witnessed at the end of last week remains live, even though risks drivers are not very clear to us. Less accommodative ECB and a potential Fed hike ignited the selloff initially.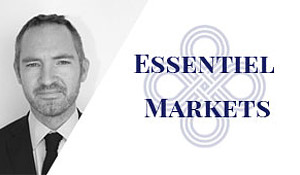 Markets seem to be sort of lost to which direction to head for:
Is it business as usual : with dovish central banks, let's buy everything, high yield assets first
Or should we delever a little, wait for Fed and Bank of Japan combo on 9/21, considering some assets are beginning to be very expansive
Should we stay in the EM party, which has already gone up a lot and had significant 2016 inflows, but could be at risk in case of rising US yields?
How about Eurozone banks? Upside potential seems elevated if rates move higher, but in the meantime ROE and profits looks suspicious
In short, many questions, and conflicting signals, which explains why markets spent the week sideways This week we had:
Disappointing retail sales in the US, second tier business indicators rather good and inflation above expectations
UK macro data still looking good (employment and retail sales). Bank of England met and kept its policy unchanged. They noted the economy is behaving slightly better than expected; they keep a dovish stance howeve
Chinese data was good (industrial production, retail sales)
This market looks still perilous generally speaking, with heavy positioning, richly valued assets and central banks coming to the end game.
La Française's Essentiel Markets brings you an insightful analysis of the latest financial news by François Rimeu, Head of Total Return at La Française Asset Management.