NewAlpha receives the support of the 'French Tech Acceleration fund' and announces the final closing of its Fintech Venture Capital fund
NewAlpha Asset Management ("NewAlpha"), an expert in investments targeting the entrepreneurial financial industry worldwide, launched the first French venture capital fund dedicated to Fintech companies in November 2015. Following the injection of €15m in capital by the French Tech Acceleration fund, managed by Bpifrance as part of the French Tech initiative and financed by the Investments for the Future Programme (PIA), NewAlpha has closed, within the timeframe originally anticipated, its first venture capital fund at €56 million.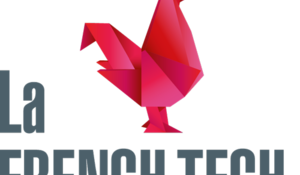 The fund, targeted to French institutional investors (banks, insurers, pension funds), aims to build and develop a diversified portfolio of innovative FinTech and InsurTech startups. Additionally, it allows limited partners to keep a close eye on the technological changes affecting banking, insurance and asset management.
Primarily invested in un-listed French FinTechs, the fund benefits from a strong European deal flow generated by the unique ecosystem that NewAlpha has developed with its shareholders, investors, affiliate asset managers and NewAlpha's expertise in structuring seeding and incubation deals in France and abroad.
NewAlpha FinTech was the most active French Capital Venture fund dedicated to FinTech in 2016. Most notably, it was the lead investor in several startups, including Heoh, iTrust, Unilend, Lydia, TrackInsight and most recently Wikifolio, the fund's first European investment.
These start-ups benefit from the financial and business support that NewAlpha has been providing for several years to its other incubation funds, dedicated to emerging asset managers.
The French Tech Acceleration Fund, created within the framework of the French Tech Initiative in 2014 and funded with €200m over 5 years, is managed by Bpifrance. The Fund is financed by the Investments for the Future Programme (PIA), overseen by the General Commissariat of Investment (CGI) to invest in private acceleration structures (accelerators, startup studios, acceleration investment funds ...). Nearly €70m have now been committed by the French Tech Acceleration Fund in more than 10 investments.
Lior Derhy, Director of Private Equity at NewAlpha: « With our NewAlpha FinTech fund, we wanted to combine our expertise in the financial industry with the best practices of Venture Capital and incubation. We met with several hundred startups since the end of 2015, which confirms the depth and dynamic of FinTech opportunities in France and Europe. The constructive evolution of the relationships between the industry's established players and startups should lead to a strong democratization of FinTech innovations and offer attractive investment opportunities. »
Bpifrance adds: «We are happy to support NewAlpha's team and their FinTech fund, which is based on a model of operational support via immersion in NewAlpha's ecosystem in the financial industry. »
Antoine Rolland, CEO of NewAlpha concludes: «NewAlpha's development strategy is based on the broadening of our innovation-oriented areas of expertise. Our FinTech fund's positioning, now well-established, reflects our expertise and our ability to offer investment solutions that create value for both institutional investors and entrepreneurs.»
*This fund is exclusively reserved for professional clients as defined by the MiFID Directive.