NewAlpha appoints Adrien Auric as Director of Operational Due Diligence
NewAlpha Asset Management, the Paris-based global emerging manager acceleration specialist and innovative Private Equity player, has appointed Adrien Auric as Director of Operational Due Diligence.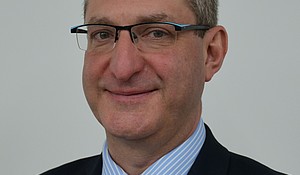 Given the diversification of its business activities, New Alpha AM has chosen to reinforce its team in order to increase its investment analysis capabilities.
Prior to joining NewAlpha, Adrien Auric was in charge of Investment Due Diligence at Reinhold & Partners, a specialized consultancy firm working for top tier institutional investors. He also served as Independent Funds Director in various jurisdictions, including France, Ireland and Luxembourg.
Adrien has spent 7 years with JP Morgan, initially (2007-2009), as Head of Investment Due Diligence of J.P.Morgan Mansart Investments (JPMMI), the dedicated and regulated Asset Management Company of the IB. In 2009, he was appointed Executive Director and COO of JPMMI. He was instrumental in developing the Structured Funds business and launching the new alternative UCITS Funds 'platform, overseeing in particular all risk and support functions.
Priorly, Adrien spent 3 years at Olympia Capital Management as COO in charge of Investment Due Diligences, Middle and Back offices teams and 8 years with Ernst & Young where he held a variety of management positions both in Banking, Insurance and Real Estate Audit and Corporate Finance practices.
Adrien graduated from Sciences Po Paris (major in Economics and Finance) and holds a Master's degree in Business and Tax Law from the University of Law of Paris II, Assas.
Antoine Rolland, CEO of NewAlpha comments: "NewAlpha is dedicated to discovering and supporting tomorrow's best investment talents. With over 23 years of experience in finance, out of which over 12 years in the hedge fund space, Adrien complements very well NewAlpha's know-how regarding due diligences and further enhances the strength and depth of our due diligence process. Adrien has a longstanding expertise in the alternatives space, capturing aspects such as risks, middle office and operations. His prior audit and accounting expertise will be a valuable asset to seamlessly understand and deliver on clients' objectives"
Adrien Auric adds: "I'm extremely excited to join such a fast moving organization which has built an excellent reputation in sourcing and selecting emerging managers across the world. Smart investors are allocating increasingly to smaller and newer managers to get differentiated and innovative sources of performance. A strong and efficient due diligence process is necessary to catch the best talents before they get established"
As Director of Operational Due Diligence, Adrien Auric will report to Antoine Rolland, Chief Executive Officer of NewAlpha.