New technology companies, major players in the rental markets - Property & outlook n°27
In recent years, new technology companies have been one of the main drivers of growth in most of the main European economies. At the end of 2016, three of the five largest stock exchange capitalisations in the world and seven of the ten largest start-ups in the world were 'multi-sided platforms'.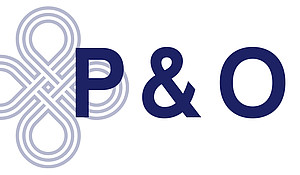 According to Jean Tirole, the 2014 winner of the Nobel Prize for economics, "a multi-sided platform is an intermediary that enables users to interact". In addition, these companies play a major role in office demand and have had a strong impact on transactions.

Since the financial crisis, there has been a considerable change in the structure of take-up by sector in the main European markets. While financial institutions dominated transactions in 2006, they were only in third place in 2016 as their level of take-up had halved. Transactions are currently evenly split between four sectors: service companies, new technology companies, finance and industry. This balanced distribution significantly reduces the risk of strong variations in transaction volumes and rents.


In 2016, new technology companies accounted for 20% of take-up in Germany with levels having increased considerably over the previous three years. In London and Amsterdam, these companies accounted for the majority of transactions. Leases by new technology companies saw the strongest increases in the London and in Berlin. In the Greater Paris Region, the main office occupiers were traditional players such as financial institutions and service companies. New technology companies have accounted for an average of 9% of take-up for the last 10 years. In terms of volume of space leased, Paris is the second most sought-after city in Europe after London, followed by Berlin, Munich and Amsterdam.

These digital companies look for space in the most active districts of Paris that offer a combination of offices, restaurants, bars, public transport and housing. Examples include Facebook, Airbnb, WeWork and Blablacar who have recently taken space in the 2nd and 4th districts of Paris at very high rents (€770 per sq m per year). Accessibility and user-friendliness are the main drivers, although less and less space is being allocated per employee.
Running against the trend seen at the beginning of the millennium, current activity by these companies has had far more of an impact on the market in terms of their behaviour rather than the volume of pace leased. These companies place the well-being of their employees and innovation at the centre of their strategy, shaking up traditional formats and are increasingly adapting to employee needs. This means that office space needs to be modular, highly connected and offer break-out areas that encourage exchange, relationship building and creativity to attract the increasingly demanding industry talent. These behaviours are gradually being adopted by many other companies, including those in more traditional sectors who are gradually adapting their office space.

In addition, at the early stages of their development these companies are making the most of new intermediaries offering office accommodation. These 'hosts' have demonstrated their confidence in these early-stage companies by renting large spaces on long-term leases. WeWork, the global leader in co-working, has rented an office of over 1,000 sq m in the 9th district of Paris on a 12-year fixed-term lease. The owner therefore deals with the world leader in co-working rather than a multitude of more fragile entities.

In 2015, new technology companies contributed 5.5% to European GDP compared with 7.5% in the United States - and this share continues to grow. These companies should therefore continue to drive activity in European rental markets. They will mainly be interested in the bestlocated, high-quality buildings. Over the next few years, these buildings will therefore benefit from falling levels of incentives and market recovery in rental values.
> to download Property & Outlook letter, please click here