Markets are currently anticipating a clear defeat for D. Trump
The question is : what is the European central bank Governing Council talking about during their meeting?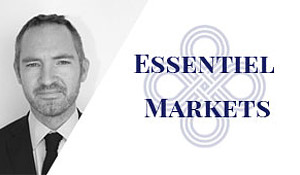 Journalist: "Did you talk about QE extension?"
Draghi: "No"
As a result : Rates soar, Euro climbs, equities down 5 min later, other question
Journalist: " Did you discuss a potential tapering?"
Draghi: "No"
As a result : Rates go back down, Euro slumps, equities rally So we did not learn anything from ECB this week, and all issues are pushed back to December… In the meantime, earnings season in the US is getting pace. So far earnings are decent : 2% in aggregate above expectations. They usually are, but the magnitude is larger than usual, mainly thanks to banks. This has helped equity indices to rise this week, without any excitement. Few macroeconomic data this week. US CPI came out in line with consensus, with base effects beginning to kick in. This should carry on and exceed 2% at year end. CPI was in line as well in the Eurozone, but on a softer tone. Oil inventories decreased but oil is flat on the week. US retail sales were in line with expectations. In short, nothing fundamentally changes the global picture.
Not much is due for next week as well, apart from EZ PMIs. Market is still focused on US election on November 8th, US earnings and of course Fed meeting in December.
La Française's Essentiel Markets brings you an insightful analysis of the latest financial news by François Rimeu, Head of Total Return at La Française Asset Management.