Markets are adjusting forecasts following FED's minutes, still too low from our point of view
FOMC Minutes publication was a major topic of discussion for investors on Wednesday. A few days ago, markets were pricing in a 3% probability of a June Fed hike. It has shot up to 30% following much more hawkish minutes than expected.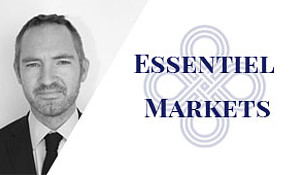 Fed indeed suggests that a June hike is far from impossible and the bulk of Fed members' speeches warn that the market still underestimates its implied probability.
The consequences are quite logical: US bond yields rose (and to a lesser extent European yields as well), the dollar is higher, and EM assets are under renewed pressure. That being said, moves are not so large and while markets have begun to adjust, they still do not believe in a June hike and think that the future path of rate hikes will be shallow (One hike per year is priced in for the next five years). We continue to think market's anticipations are too low.
Other economic data that came out this week are satisfactory in the US (industrial production, real estate indicators) apart from the manufacturing sector. Elsewhere there was little meaningful data.
Brexit continues to be a hot topic, and this will probably be the case until June 23rd. A very positive poll helped GBP to post a nice return this week.
La Française's Essentiel Markets brings you an insightful analysis of the latest financial news by François Rimeu, Head of Total Return at La Française Asset Management