Long term governments bonds, are all countries equal?
Commentary by Fabien de la Gastine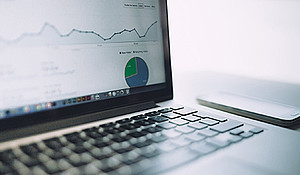 1. Long-term government bonds have performed very well since the beginning of the year. How much room for growth do you think they still have given the latest ECB and Fed statements?

Since the beginning of the year, the long-term German and US government bond rates have decreased by more than 55 bps and 65 bps respectively to -0.30% and 2% (Source: Bloomberg, June 25, 2019). These levels already integrate the following market expectations of Central Bank rate cuts: -100 bps by the FED and -10 bps for the ECB until the end of 2020. If the risks surrounding the trade war between the US and China, hard Brexit and tensions with Iran cease to deteriorate more, we do not anticipate further Central Bank rate cuts or tensions on nominal yields. Considering current USD hedge costs, the carry of the US 10y Treasury is negative. In Europe, semi-core rates are negative on all maturities up to 9 years and the yield on the German 30-year bonds is only 0.25% (Source: Bloomberg, June 25, 2019)! At this stage, many institutional investors, such as insurance funds, cannot invest in sovereign bonds with a maturity in excess of 15 years, but the very low level of rates could be an incentive to do it. This is one of the reasons why we are convinced that the 10-30 years curve could flatten. For carry reasons and despite the significant tightening of their spreads, we continue to favor Spanish and Portuguese bonds. In our opinion, these two strategies could perform in the coming months.

2. Long-term BTPs failed to replicate the performance of 'long' government bonds issued by other Eurozone countries. Do you think that BTPs represent an opportunity in this sense?

Unlike Spain or Portugal, the spread between the Italian and German 10-year bond rate has not tightened since the beginning of the year. The performance of an Italian 10-year bond (more than +6% year to date – Bloomberg, June 25, 2019) is almost the same as a French 10-year maturity bond and greater than a German 10-year bond. However, it is true that BTP failed to replicate the performance of Spanish and Portuguese bonds. The nominal rate of BTPs, especially on the short-term part of the curve, still represents an opportunity for carry but currently we prefer to be opportunistic on BTPs. Indeed, the relationship between the Italian Government and the European Commission is edgy; forecasts for 2019 growth are low. Moreover, if Italy does not hike the VAT in 2020, it will be difficult to satisfy EC requirements. The debate on the mini-BOTS is really a vast issue for rating agencies: Italy could lose a large part of its investor base if its rating moves below BBB-.

THIS COMMENTARY IS INTENDED FOR PROFESSIONAL INVESTORS ONLY WITHIN THE MEANING OF MIFID II. It is provided for informational and educational purposes only and is not intended to serve as a forecast, research product or investment advice and should not be construed as such. It may not constitute investment advice or an offer, invitation or recommendation to invest in particular investments or to adopt any investment strategy. Past performance is not indicative of future performance. The opinions expressed by La Française Group are based on current market conditions and are subject to change without notice. These opinions may differ from those of other investment professionals. Published by La Française AM Finance Services, head office located at 128 boulevard Raspail, 75006 Paris, France, a company regulated by the Autorité de Contrôle Prudentiel as an investment services provider, no. 18673 X, a subsidiary of La Française. La Française Asset Management was approved by the AMF under no. GP97076 on 1 July 1997. Internet information for the regulatory authorities : Autorité de Contrôle Prudentiel et de Résolution www.acp.banque-france.fr, Autorité des Marchés Financiers www.amf-france.org