La Française to take 100% control of Inflection Point Capital Management UK Ltd. joint venture
Groupe La Française will acquire full ownership of Inflection Point Capital Management UK Ltd ("IPCM"), its London-based joint venture with sustainability veteran Dr Matthew Kiernan. The two parties formed the joint venture at the end of 2013 to accelerate the development of responsible investment research, advisory services and related investment products. This change in capital ownership will be accompanied by a change in brand.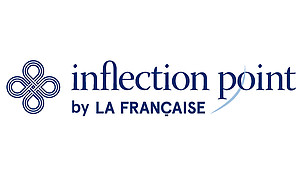 The acquisition of IPCM reflects La Française's commitment to further strengthen its Responsible Investment (RI) innovation capacity as a major European asset manager. IPCM successfully established the Strategically Aware Investment (SAI) approach at La Française in all equity portfolios and in selected fixed income products. The SAI methodology is at the core of La Française's RI strategy. It combines the analysis of environmental, social and governance (ESG) factors alongside strategic measures of adaptability and innovation, financial fundamentals and thematic research.

Research at IPCM is led by Roland Rott, PhD, CFA, who has 15 years of equity research and investment experience. A team of analysts works on dedicated sectors and sustainability themes combining a broad range of skills and topics including ESG risks assessment, energy transition opportunities and portfolio analytics. The team co-operates with fund managers on company engagements. The average tenure of the analysts is more than five years in different research roles.

IPCM's sustainability expertise is embedded in the Group's equity investment process through a proprietary internal research platform and the development of investment ideas and solutions with analysts, portfolio managers and product specialists working closely together.