La Française strengthens International Real Estate Business Development Team
La Française, an international asset management group with over €66 billion in assets under management (31/12/2017) and offices located throughout Europe, Asia and in the Unites States, continues to pursue its European real estate development strategy and has strengthened its team with a Head of Real Estate Business Development dedicated to the European market, Anne Génot.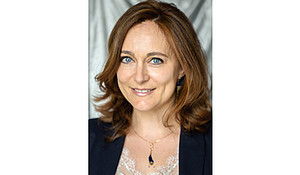 Anne Génot joins La Française from SCAPRIM Asset Management, where she was CEO, leading a team of c. forty professionals and was responsible for developing asset management and investment advisory as well as overseeing acquisitions.
Having started her career with DTZ Asset Management France, as a financial analyst, she then joined GEMCO, a Crédit Foncier affiliate. From 2005 to 2012, Anne was Vice-President at RREEF (Deutsche Bank), based for several years in London, before returning to Paris. Anne was appointed Head of Acquisitions in France and Belgium for Allianz Real Estate in 2012 until she joined SCAPRIM in 2014. Anne holds a post-graduate degree in Real Estate Finance & Urban Management from E.S.S.E.C. Business School, as well as a building engineering degree from INSA Lyon and an urban planning master's degree from Institut d'Urbanisme de Lyon.
Reporting directly to David Rendall, Head of Global Real Estate Business Development, Anne Génot will pursue development opportunities with European institutional investors. She will be based in Paris and work in close collaboration with La Française's other two European real estate investment hubs, located in London and Frankfurt.
Philippe Lecomte, CEO of La Française AM International and Head of Business Development at La Française said, "La Française has reached a critical stage in its development. To reach the next level we need a real estate product specialist bringing hands-on experience in the markets. With deep relationships in the French market and international experience, Anne will play a key role in developing and broadening out our relationships with institutional investors across Europe."
Read more, download the press release