La Française REM and VINCI IMMOBILIER sign partnership to meet growing demand for new rental housing
This content is for professional investors only as defined by the MiFID.
La Française Real Estate Managers (REM), a real estate asset management firm with more than EUR 27 billion under management – nearly 50% of which on behalf of French and international institutional investors – has entered into a partnership agreement with VINCI Immobilier for the sourcing of a large volume of residential rental assets located in France.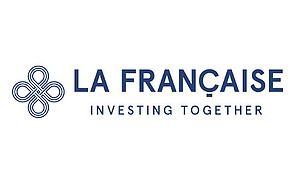 The agreement covers 500 housing units per year over two years, including vacant housing units and residences managed by the VINCI Immobilier Managed Residences business unit. This partnership attests to La Française REM's ambition to accelerate its development in the residential rental property market.
The proposed projects will be residential assets in the broad sense, such as housing, student housing facilities, senior housing and co-living assets, situated primarily in Ile-de-France and major regional French cities.
Assets will adhere to ambitious environmental standards and comply with La Française's new-construction charter (in terms of energy and environmental performance, preservation of resources and integration of projects within surrounding area) and Vinci Immobilier's environmental approach (which strives to combat climate change, optimize resources through the development of the circular economy and preserve natural environments).
Philippe Depoux, CEO of La Française Real Estate Managers stated: "We are witnessing institutional investors flocking back to residential rental properties, an asset class which is very resilient in terms of rental income and with returns that can be attractive in our low-rate environment. In order to meet this very structured demand in a very competitive investment universe, we naturally turned to VINCI Immobilier, with whom we have long had a significant volume of business relating to high-quality real estate assets. This partnership is a pledge of security, quality and mutual trust."
Olivier de la Roussière, CEO of VINCI Immobilier added: "This partnership is in fact the fruit of a very strong and long-standing commercial relationship with La Française. It strengthens VINCI Immobilier's multi-channel strategy in terms of marketing its production of residential operations, a very large part of which is sold to institutional investors. This partnership is part of VINCI Immobilier's environmental strategy, which aims to offer institutional investors ever more responsible and sustainable assets."
Download the press release